Remarkable's annual Design-athon moves online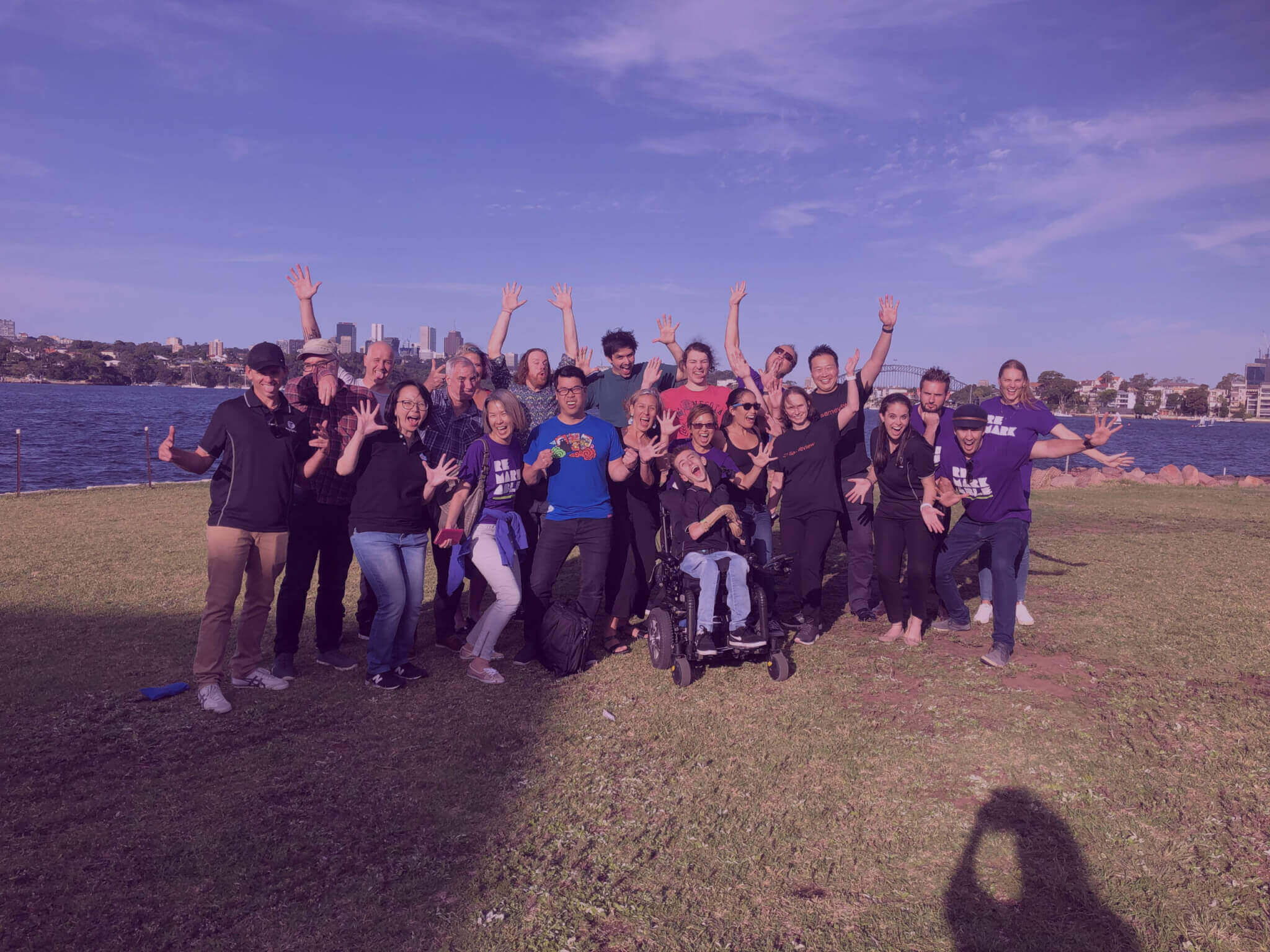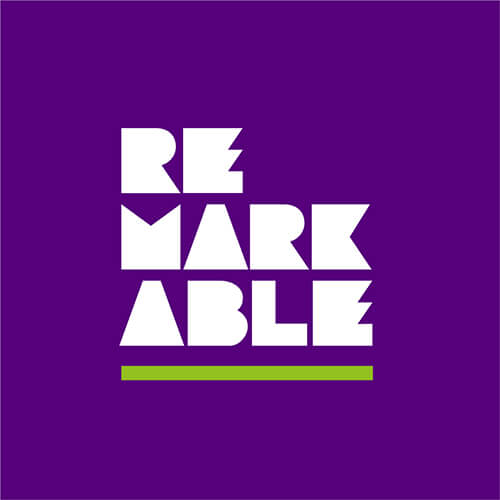 The origins of Australian-based start-up accelerator Remarkable date back to one of the first Design-athons they hosted in 2016, so their founding team know from experience what great things can happen when you bring people together to innovate.
Remarkable, which is made possible by the Cerebral Palsy Alliance (CPA) is a 14-week program that supports startups developing technology to positively impact people living with disability by providing seed funding, mentoring, coaching, investor networks, expertise and guidance.
In addition to its accelerator program, Remarkable also runs an annual Design-athon that invites people from around the world to find new ways that tech can help remove barriers for people. However, when COVID-19 struck, they needed to find a solution to transitioning their typically in-person Design-athon to an online platform. So they turned to Sprintbase.
The approach
Remarkable ran an open application process for the Design-athon, inviting applicants to tackle one of three challenges, which had been developed based on conversations with members of the CPA and Remarkable community.
Remote Service and Support
How might we increase access and effectiveness of services and support for people with disability and acquired injuries when they can't access face to face supports (in rural, regional
and emergency situations)?
Tech for those in Care
How might we empower those receiving supported care (small group homes or independent living) to live their best life with each and every support staff aligned to their goals, aspirations and desires?
Inclusive eSports
How might we enable greater inclusion and access to eSports for people with disability to build competitive skills, connect with others and create identity as part of the gaming community?
In addition to the opportunity to take part in the Design-athon, applicants also had the chance to fast track to a place on the Remarkable Accelerator, and $10,000 to evolve their idea, if they were part of a winning team.
Remarkable selected 123 participants (divided into 29 teams) from 10 different countries to take part in the three week, fast-paced challenge, with each team's sprints taking place on Sprintbase.
Two facilitators from Treehouse Innovation ran interactive workshops with the entire group to introduce each part of the design thinking process before sending teams off to apply each element to their challenges.
To help teams come up with the best possible solutions, Remarkable partnered with three Problem Statement Champions who are experts in each area teams were exploring and available to answer questions. Participants also had access to a network of mentors who volunteered their time to offer support and expertise.
Teams went through the entire design thinking process during the three week challenge. They found ways to interview different stakeholders whilst working in the context of the COVID-19 crisis, uploaded everything they found to Sprintbase, formed insights, generated a whole host of ideas, and then produced rapid prototypes for feedback.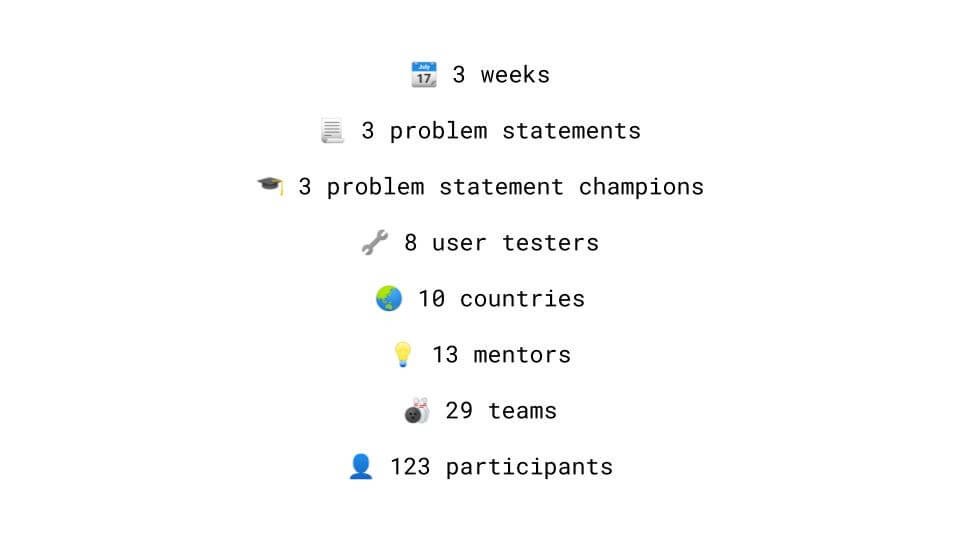 The results
All of the Design-athon teams were asked to submit a pre-recorded pitch presentation to a judging panel who then selected the winners from each category. The three winners were:
HelpingHands – this team discovered that people living with disability don't find online therapy sessions as engaging as face to face, so they often miss out on support altogether. So the team created an online telehealth software platform that helps providers create engaging and interactive therapy sessions for remote clients.
GrouPassport – this team discovered how frustrated people feel when they have to share their information multiple times with different service providers. So they created an application that lets people upload their information, support plans and goals, control what providers can see, and match with services based on their needs and profiles.
GGWP – this team looked into the barriers people living with disability face to communicating whilst gaming. In response to their research they. created a tool for gamers with impaired speech to support social connection and rich interaction in-game. This tool allows people to record or download phrases they can quickly and easily use whilst gaming, which allows for a personalised and more inclusive experience.
Since the conclusion of the Design-athon the winning groups continued to work incredibly hard on developing their ideas. In May 2021, the Remarkable team were excited to welcome the GGWP team into their #RA21 accelerator program as they believed this group had the potential to greatly benefit from their program to further develop their startup.
The benefits of using Sprintbase for this Design-athon
George Miller, Operations & Community Manager at Remarkable shares how Sprintbase helped make this event a success.
A 360 experience – Sprintbase enabled us to close the loop between what happened in sessions and what people were doing in their projects. It meant we could have the facilitation, learning and group work all happening together in one place. It's the biggest time saver, and stops things happening in silos. It created a 360 environment for design thinking.
A clear process: One of the great things about the platform is being able to carry through tasks, insights and findings with you into each stage of the process. I think that part is really powerful.
A clear structure: Sprintbase is very structured. There are lots of templates and a clear flow as to what happens next. It's great for participants to see the whole journey planned out ahead of them. From a technological point of view, it's very intuitive.
Global collaboration: This event would normally have happened in person and we would only have been able to involve the people who could attend. Using Sprintbase enabled us to involve a far more geographically diverse group of people than usually would have been possible.
Quick and easy downloadable summary of your journey: We liked that you could download a PDF of each team's entire journey. Being able to take away a hard document like that is amazing. It's great for new businesses to have to look back on and see 'Where did our idea come from?'
Fantastic combination of facilitation and work: Duncan and Steve from Treehouse Innovation ran highly interactive sessions, diving into the challenge and exploring how teams would use the design thinking process to generate solutions. A lot of facilitators come in and speak for an hour and then send people away, but it wasn't like that. They would speak for ten minutes, and then set a task and send people into breakout rooms to bring it to life.
Drop us a line to discuss the learning objectives you have for your people with one of our training specialists.