Designing the future of education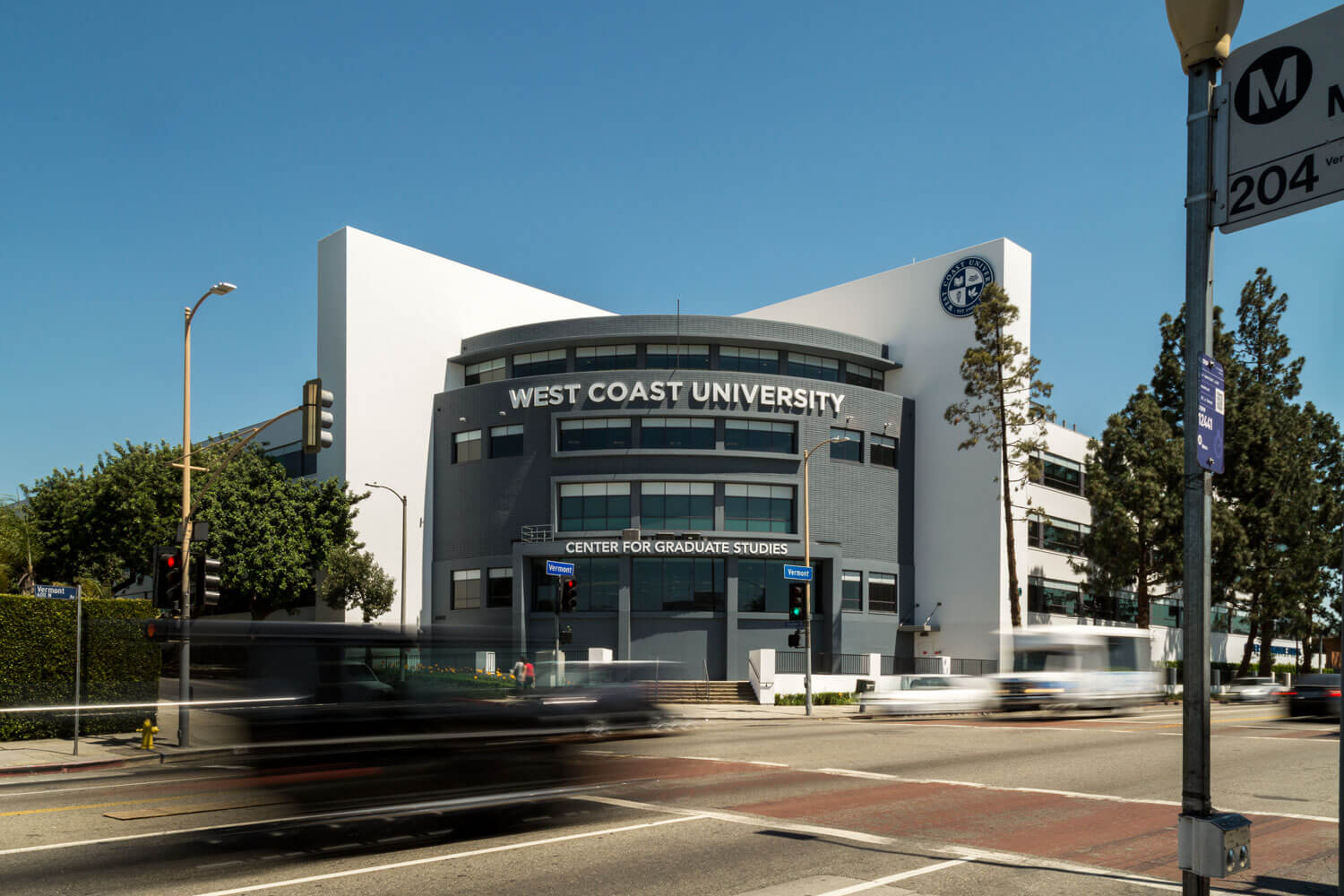 Healthcare in the spotlight
West Coast University helps prepare the next generation of healthcare professionals for the world of work.
Never has the importance of a well-populated, highly skilled healthcare workforce been more in the spotlight than during the COVID-19 pandemic. The entire world saw how crucial it is that the right people with the right skills are in place to help patients in their hour of need.
WCU has existed for more than 100 years and has six campus locations across the US. It has a vital role to play in ensuring it helps meet the significant market need for top quality healthcare professionals.
People learning with WCU come from a range of backgrounds and enter education at varying stages of their lives and careers. Just like every other industry, economic, technological and environmental factors all have a huge impact on students' needs and expectations of their university experience.
To meet the needs of current students, and to ensure WCU attracts the brightest and best in the future, it needs to listen to what people want and adapt and innovate accordingly. This is about not only ensuring students pass their exams – although of course that is a priority – but that they're also ready to hit the ground running in the workplace.
WCU has a well-established Innovation team which constantly scans the horizon for emerging technologies that might enhance the student learning experience. However, for this scale of project, they recognised that they needed additional expertise to help them. Treehouse Innovation was delighted to partner with WCU to use human-centred design to explore what the future of education could look like at WCU by 2024. This eight month transformation project took place between 2020 and 2021, and was therefore conducted entirely online.
Working as a joint team, we devised a plan to take an in-depth look at what WCU's community cares about, and then to use that human insight to drive innovation at WCU.
To find out more, read the full case study.
Drop us a line to discuss the learning objectives you have for your people with one of our training specialists.