Treehouse Innovation Consulting

Design your next breakthrough
Partner with us to design innovative new products, services and strategies that will drive your next wave of growth.
Let's chat
Our
approach
Everything we do is informed by the core principles of human-centred design - an innovative method for problem solving.
It starts with understanding what the people you're designing for really value.
We then use a variety of creative techniques to generate and visualise new ideas.
Together, we create prototypes which we test and iterate, until you have implementable solutions that have real value for your customers, and your business.
How we
work with you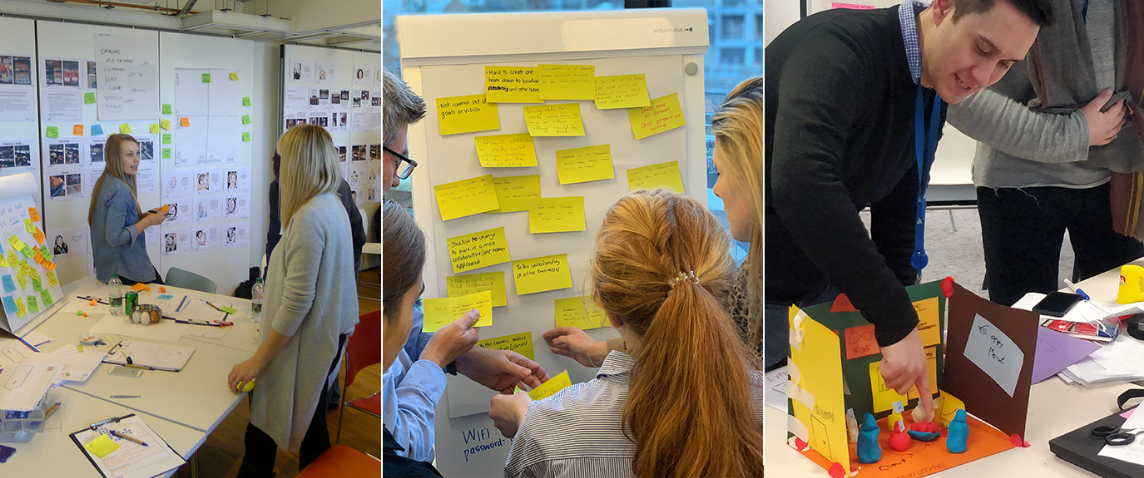 Our team of designers, researchers, entrepreneurs, technologists and facilitators bring decades of experience working with the world's most respected organizations on some of their most complex strategic challenges. Here's how:
Understanding the big picture
We start by deeply understanding your organization, context, and key stakeholders that need to be (and stay) engaged.
Getting clear on desired outcomes
Working with you, we define the scope, key outcomes, team, timeline and concrete deliverables.
Innovative methods that work
We draw from a wide arsenal of creative tools, technologies, and methods at each stage of the project.
Collaborating across boundaries
We bring together the right people from within and outside your organization to solve the problem.
Transferring skills as we go
We leave behind the tools and know-how your team needs to tackle its next big challenge.
Demonstrate the impact
We capture the metrics, stories, and evidence to demonstrate and communicate the impact you've made.
Schedule a chat with one of our experts
If you can spare the time for a 30 min ZOOM call, a member of our senior team would be happy to discuss your aspirations and challenges, and explain how we can help.