It pays to play
Work hard. Play hard.
The familiar mantra of ambitious commuters dragging their heels up the corporate ladder. Speed your way through endless to-do-lists and back-to-back meetings for eight hours plus each day and you'll be rewarded with 'playtime' at the nearest bar when you clock off.
Traditionally, work and play have been seen as disparate mindsets.
Former U.S. President Theodore Roosevelt, commented, "When you play, play hard; when you work, don't play at all."
While entrepreneur Jim Rohn advocates, "By working hard, you get to play hard guilt free."
But should work and play be viewed as mutually exclusive?
Workplace fun is fast becoming prime bait for forward-thinking companies hoping to catch the best talent. BrightHR and Robertson Cooper's 2015 It Pays to Play Report uncovered a clear correlation between play and output, demonstrating how letting loose encourages employees of all ages to work longer and harder. It also has a significant impact on bunking off, with 62% of employees claiming work play to be directly responsible for going three months straight without a sick day. On the other hand, 58% of workers in a fun-free environment took a whopping 11 days off sick over three months.
As Cary Cooper, psychologist and co-author of the report, suggests, "Work is no longer about getting the job done and then going home for your fun."
The research found this to be particularly true of Millennials, with 79% of graduates rating enjoying themselves in the office as very important. With this demographic predicted to make up 70% of the UK workforce by 2025, we'd be foolish to ignore their demands.
Margot Radicati di Brozolo, Founder of YourMind the online network offering practical tools to help users overcome fears, worries or sadness, champions play as a tool to help us focus on the present.
"Negative feelings are often triggered by external factors, but it is our internal dialogue that keeps our thoughts running and makes us feel worried, unhappy or just bad. We find it hard to step away from our thoughts, and therefore find ourselves falling further and further into the pit of despair. Like mindfulness, play is an excellent way to take our focus away from our minds and into the here and now. Doing a bit of play each day can train us to listen to our thoughts less and, instead, enjoy simple daily activities – ultimately leading us to feel better."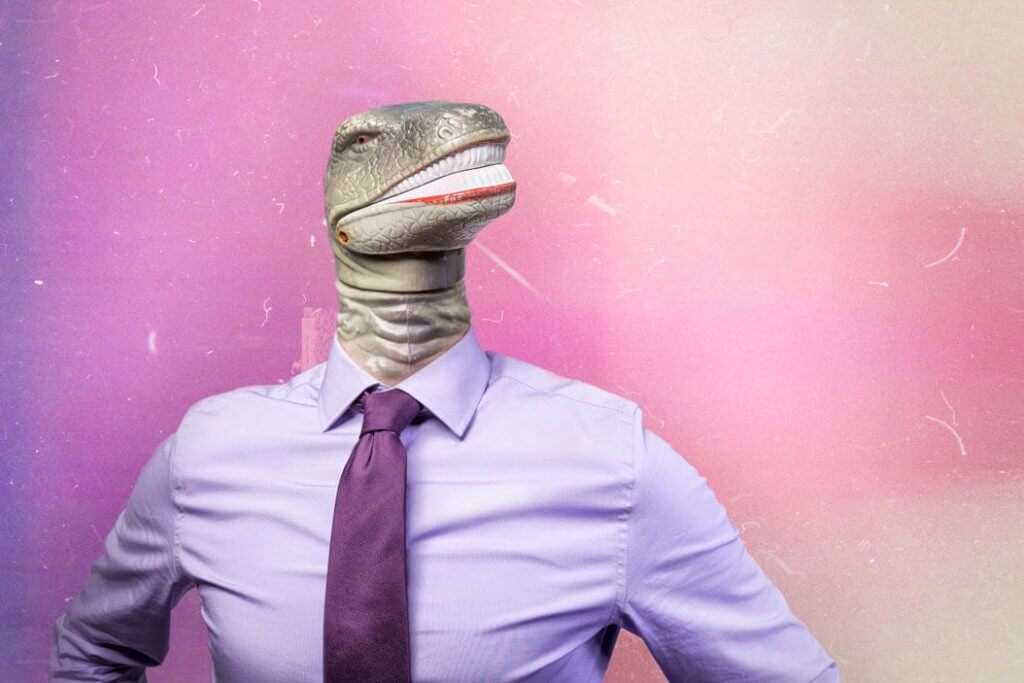 Science digs play
Research by Dr. Stuart Brown, neuroscientist and founder of California's National Institute for Play, demonstrates how play sharpens your competitive edge. His book 'Play: How It Shapes the Brain, Opens the Imagination, and Invigorates the Soul,' reveals how as adults, play creates rich, new neural connections that fire together in new ways to boost creativity and productivity. This has clear implications for supercharging your idea generation potential, driving innovation and will ultimately impact the bottom line.
Brown advises big corporates on how a playful approach can enhance their ability to think laterally in the boardroom. On a trip to Hewlett-Packard, he blind-folded each member of the tech giant's research and development team and asked them to invent possible uses for an unknown 3d object placed in their hands. Through hand-mind stimulation, this simple task boosted the teams' scores on a test of creative thinking and very clearly backed the case for play.
What does play in the workplace actually look like?
Fortune Magazine's annual 'Best Companies to Work For' report highlights kick-arse culture, guaranteed to grow employee love and engagement. Wellbeing initiatives, flexible hours and minding the gender gap, can all earn you a place on the list, but recognising the value of play is equally likely to improve your ranking. Tech giants Google redefine traditional employee behaviours over recess where staff are encouraged to be creative and destress. While video game developer Riot Games, hosts an annual week of playful activities for their international workforce. Other innovative companies have introduced climbing walls, scooters and scratch-and-sniff wallpaper. I keep a pile of Lego or play-doh nearby for when my mind needs a break.
Fun at work is becoming a must-have for employee engagement and some very serious science proves it has a big impact on creativity, productivity and wellbeing.
Four ways UK companies mix play into their daily grind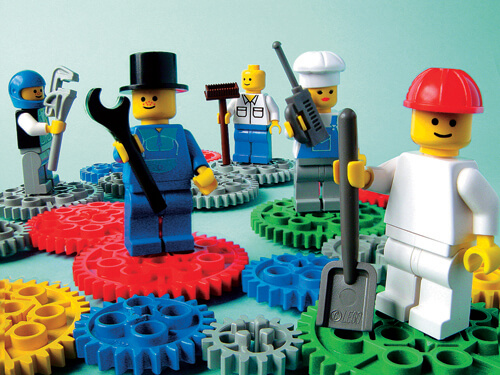 How do you bring play to work?