Learn the Why, What, and How of innovation strategy and disruptive innovation.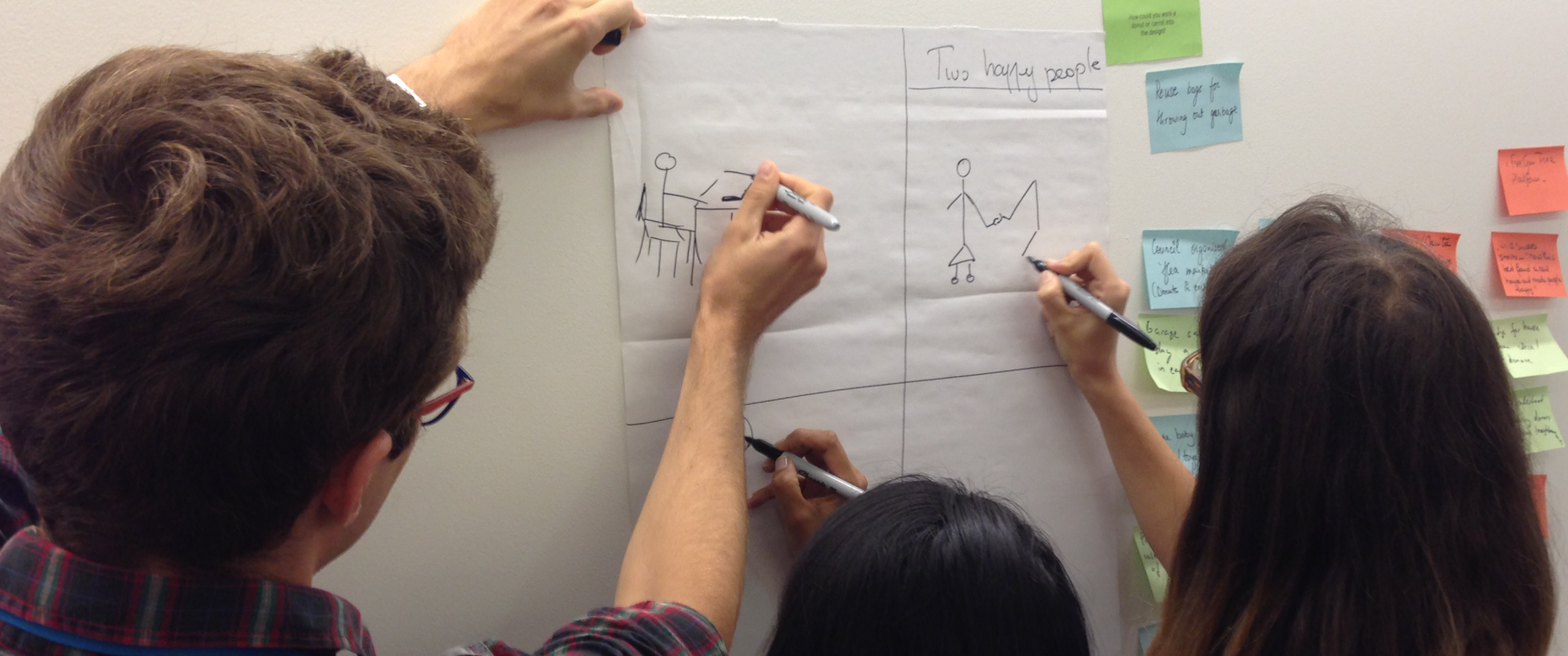 Change

is the only constant. Learn how to grow through it.

Disruptive innovation is happening in every industry, everyday.

To keep growing in such a fast moving and competitive market, businesses have to be able to anticipate change and innovate before their customers go elsewhere.

We can help you do just that. Through our innovation strategy workshops we:
Show you to what innovation strategy is and how it can help your business grow through change
Teach you the nuances of disruptive innovation as well as tactics to help you better anticipate and prepare your organization for disruptive innovation
Prepare your teams and leaders for the rapidly changing markets you work in using engaging case studies and workshop exercises
Speak with one of our Innovation Strategy experts to discuss your learning objectiveS
Innovation Strategy
1 day workshop
50 participants
The innovation strategy session is for teams, emerging and established leaders and anyone that wants to sharpen their understanding of innovation strategy and disruptive innovation.
The experience is highly interactive with original case studies and stories to bring the concepts to life.
This workshop will enable you to gain and learn:
Solid understanding of disruptive innovation
The foundation of innovation strategy
The tactics of how to prepare their organisation for rapidly changing markets
Ready to develop your Innovation Strategy?
Let's talk
The
Innovation Strategy Workshop

features the

InnoPriorities

game
The first step in driving innovation is getting leadership aligned around the direction of travel.
The Innovation Priorities game is a fun engaging experience that uses proven case studies to help leaders make decisions. Gain insights from the whole team around where the business is strong now, where it needs more development, and reach alignment as a team on what are the top priorities to accelerate innovation going forwards to align with your business goals.
Learn more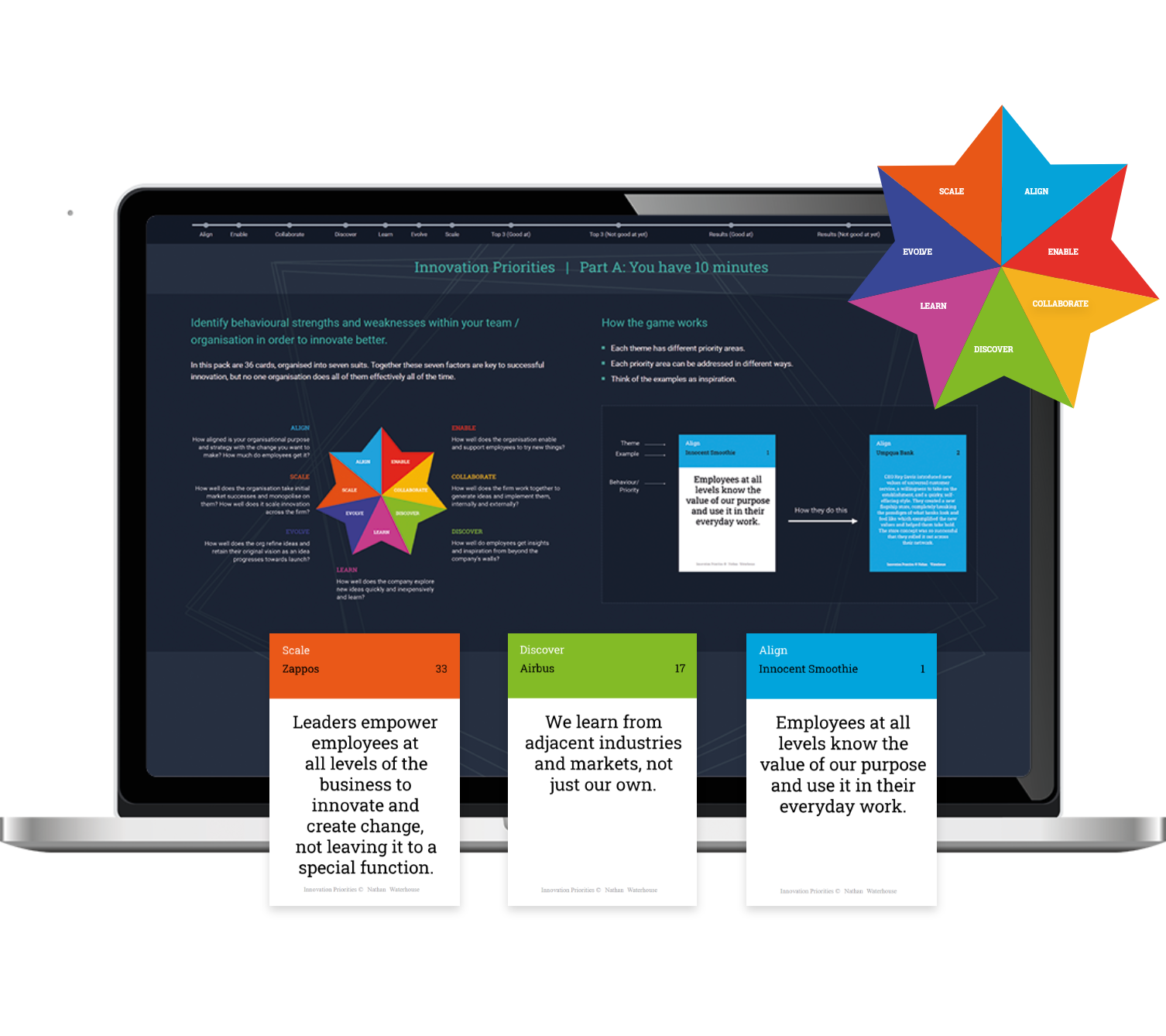 Receive and share your
Certificate and Badge
After completing the course, you will receive your well earnt Innovation Strategy certificate of achievement and badge via email as a downloadable PDF.
Treehouse uses Accredible credential platform to verify your certification. Each certificate and badge is set up to be uploaded and shared on LinkedIn or other social media. You can also add your achievement to your LinkedIn profile!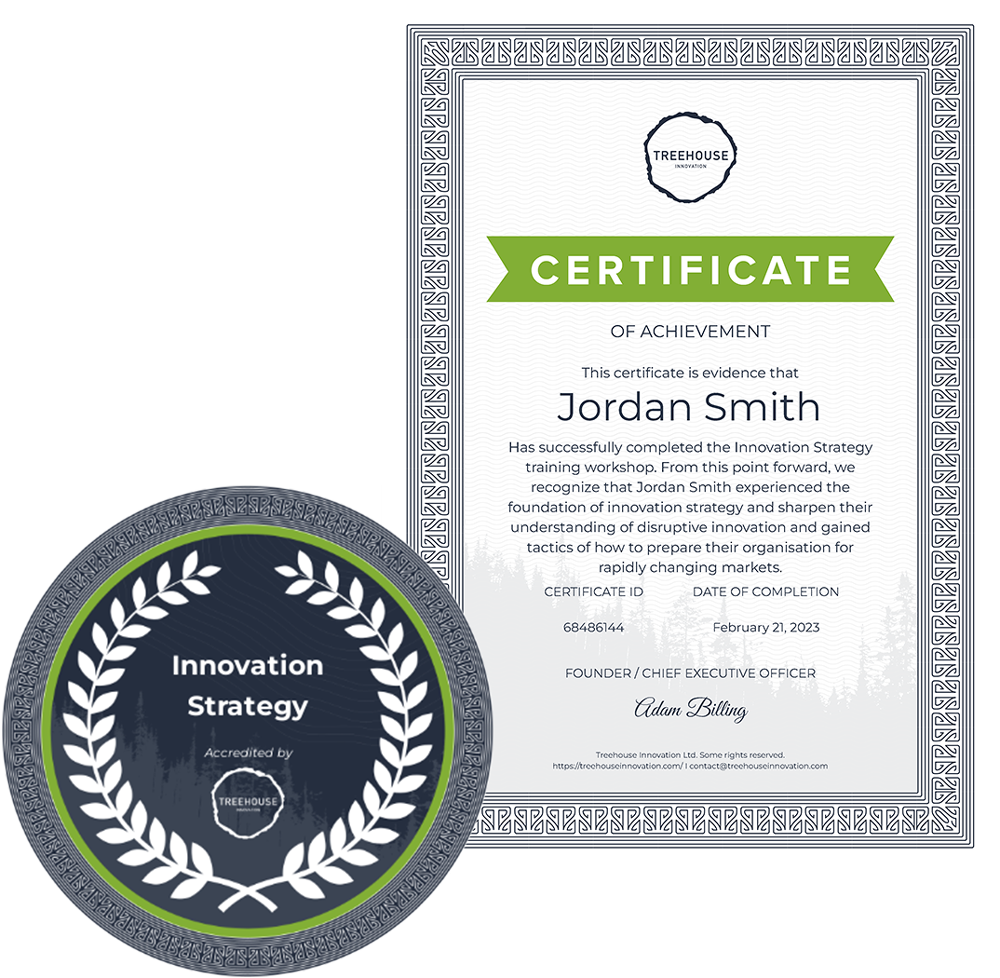 Let's get your business change ready
Schedule a personal consultation with a senior member of our team