Enhancing The Classroom Experience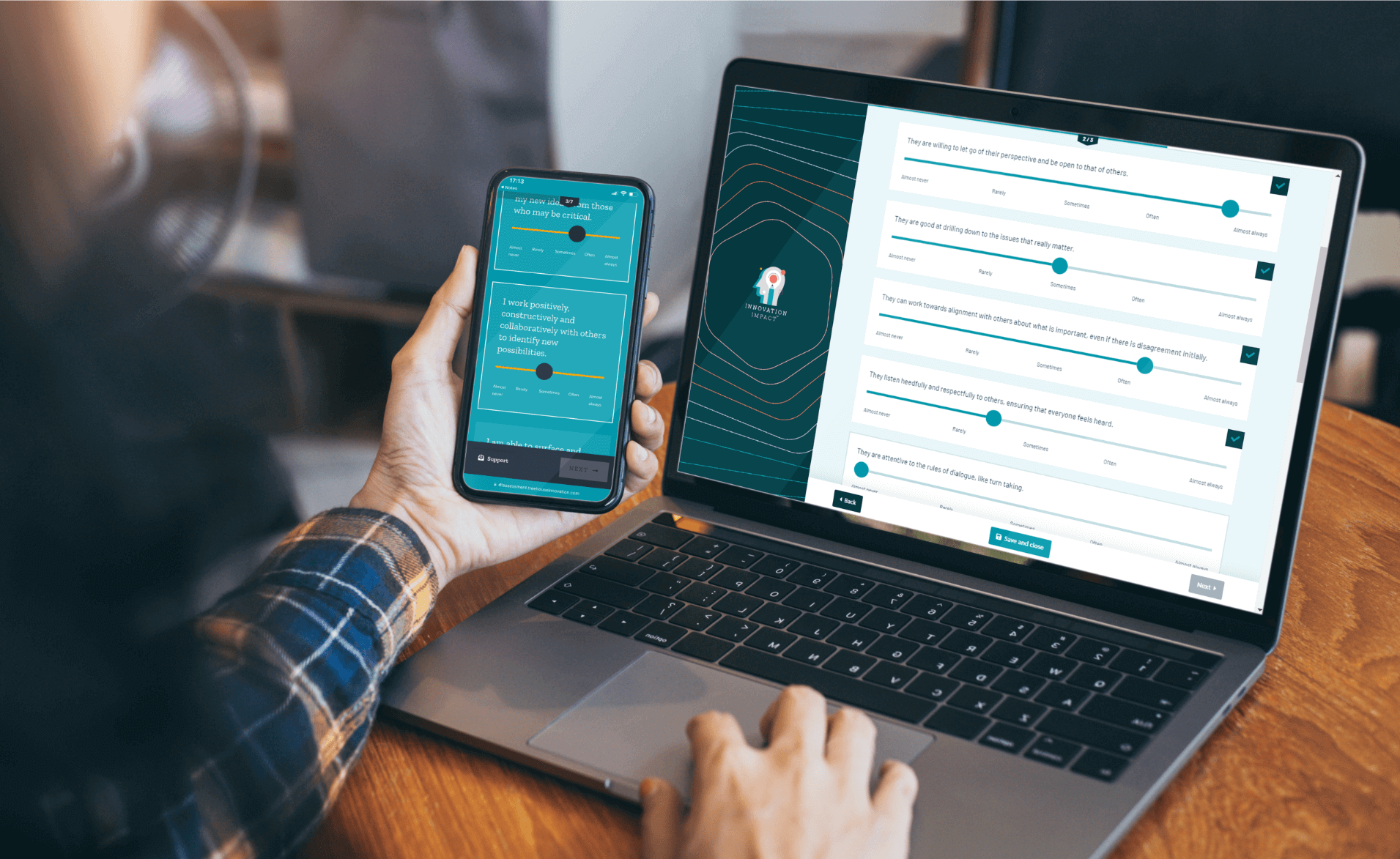 A US-based college used the Innovation Impact Assessment as a part of its design thinking course. Students took the assessment twice during the program: at the start, to understand their current strengths and development opportunities upon entering the class, and at the end, to gauge the progress they had made and confidence putting what they had learned into practice.
As a result of their heightened self-awareness, students were more receptive to learning, having a clearer idea of the areas they should lean into and how they can most effectively improve. The results of the assessment were also helpful for the course teacher: they could modify the course syllabus and their own teaching style based on their students' strengths and weaknesses.
Best of all, students could continue to apply what they have learned from the assessment long after finishing the course, continuing to grow as innovators.
Read enough? Get in touch
Drop us a line to discuss the learning objectives you have for your people with one of our training specialists.