Equipping future leaders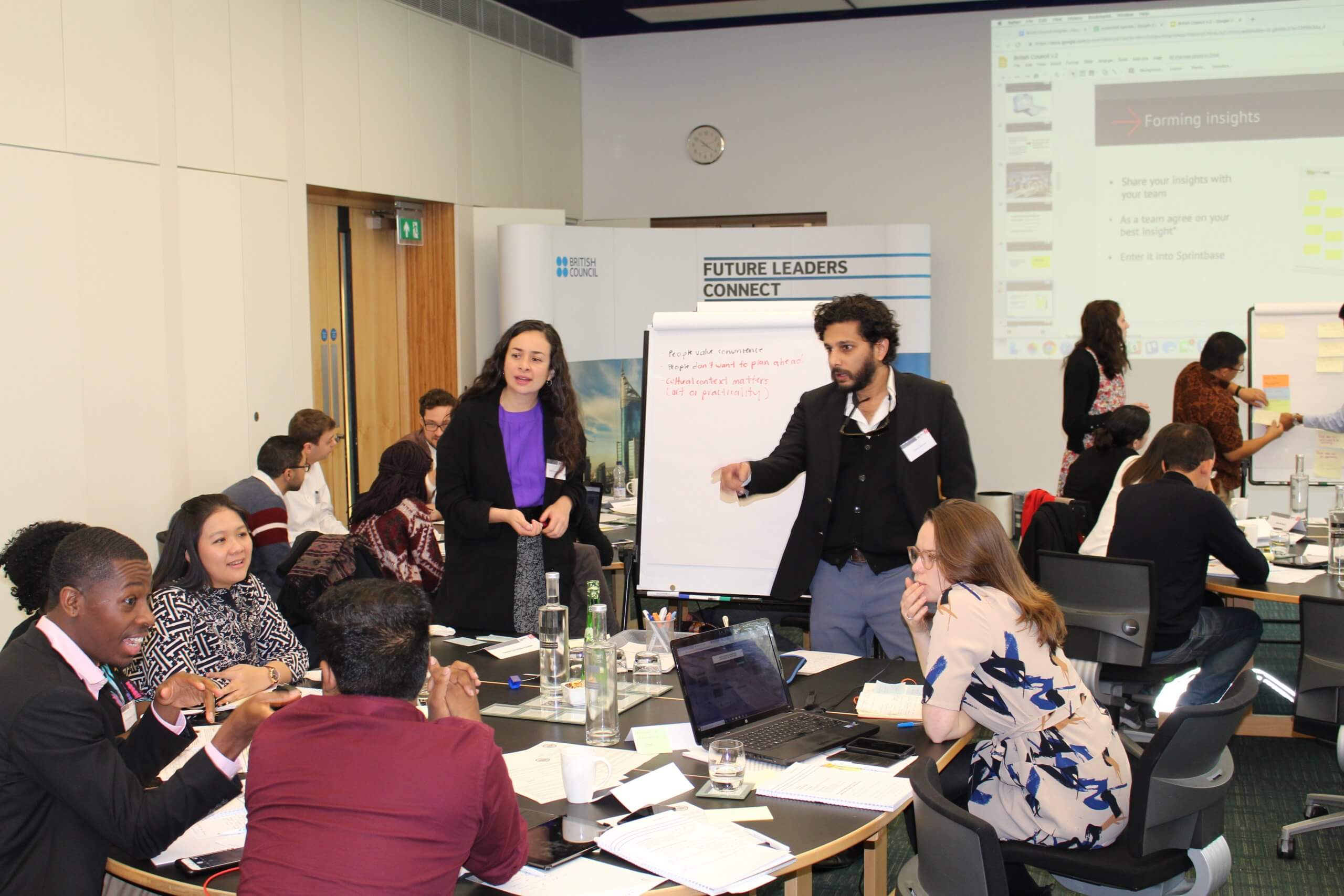 Future Leaders Connect is a global network for emerging policy leaders sponsored by the British Council. Each year, 10,000+ candidates apply for one of fifty seats on this prestigious programme, which is held in partnership with the Møller Institute, University of Cambridge.
The challenge
At the heart of any policy decision are the people whose lives will be affected. To equip British Council future leaders with the tools to connect more deeply with the people they serve, Treehouse Innovation worked in partnership with the Møller Institute to deliver a one-day design thinking crash course.
"How might we help people to reduce the environmental impact of plastic usage" was the selected design challenge for the group to tackle as part of the learning exercise.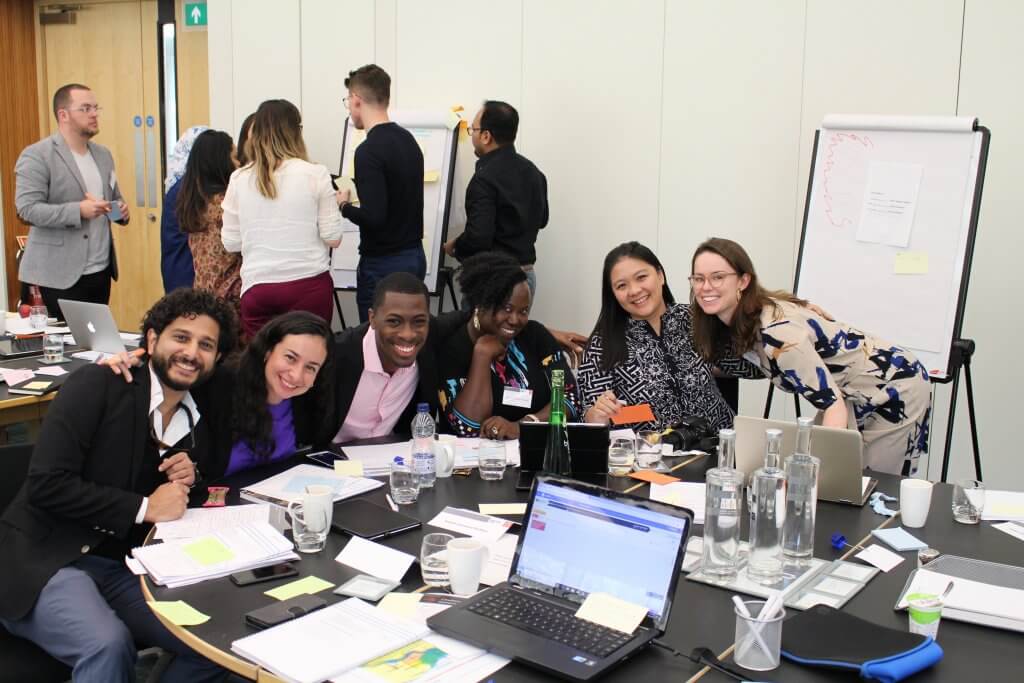 What we did
Prior to the event in Cambridge, we used the remote innovation platform, Sprintbase, to collect ethnographic research related to plastic usage, with the help of previous Future Leaders Connect participants from around the world.
During the session, teams worked to form insights based on observed behaviours and interviews, and ultimately generate ideas and prototypes inspired by what they discovered in the field.
The outcome
Following this session at Cambridge, six of the Future Leaders Connect delegates formed a design team. Working across three continents, they continued using Sprintbase to address a new challenge as part of the world-renowned Ideas for Action Competition (held by The Wharton School of Business and The World Bank Group).
The challenge was: How might we help underserved mothers and children in low resource settings to stay healthier and access the care they need?'
Drop us a line to discuss the learning objectives you have for your people with one of our training specialists.